Kick up your boots, dance and sing along to daily live music on the Dakota Dunes Entertainment Stage!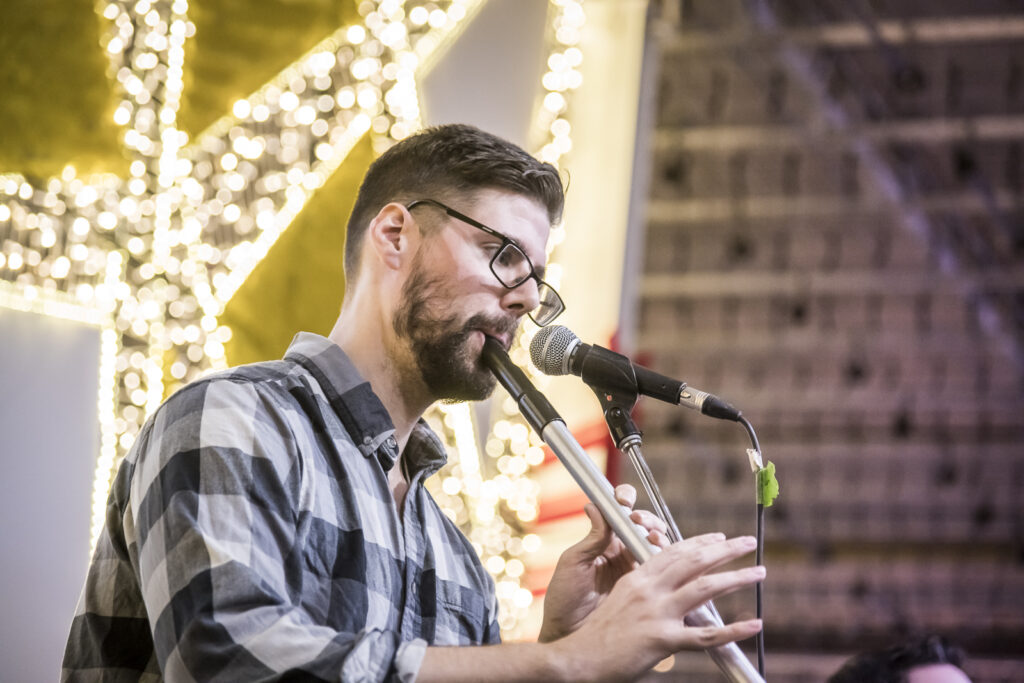 Dance, sing and delight with our Glow Entertainment Schedule!
You can look forward to local artists and performers playing songs live on stage under the twinkle of a million lights!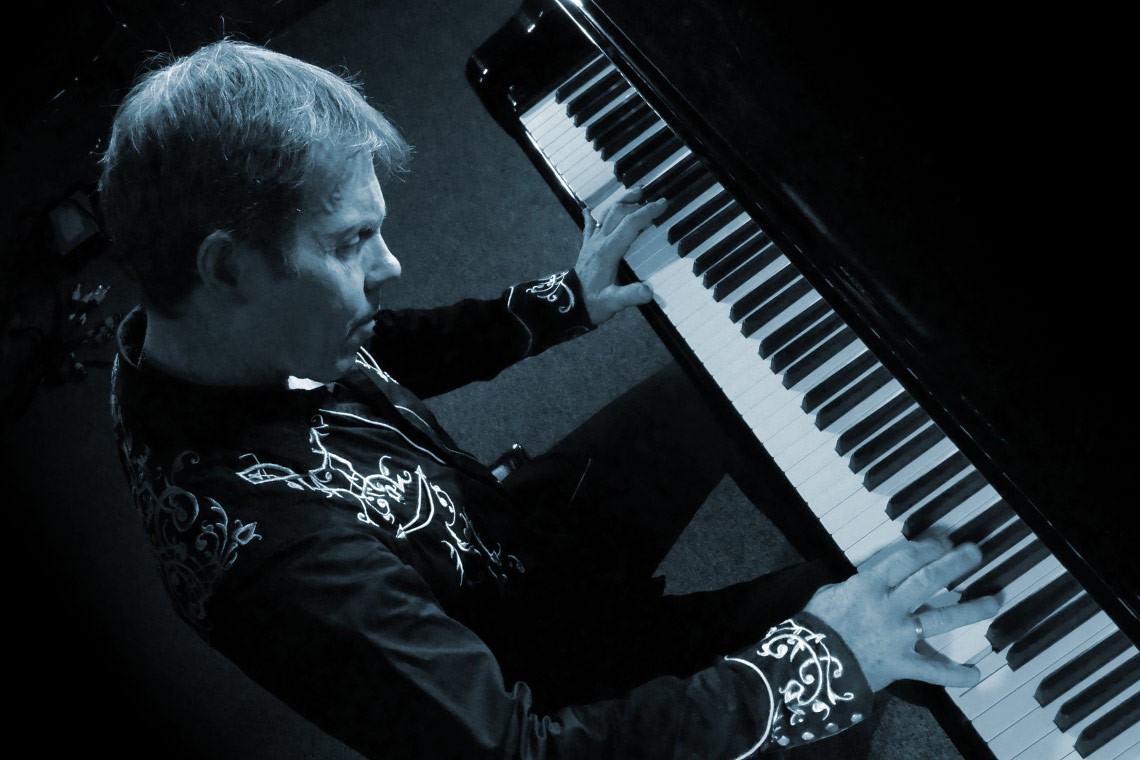 Currently at the start of his second half-century of piano playing, Don Griffith's favourite season is Christmas and he loves to perform Christmas songs. A graduate of the Ronnie Hawkins School of Rock, Don leads the Black Mambas, plays banjo in the Crawdaddios, is the artistic director of The Bassment, and attempts to play right wing on Team 28 at Schroh Arena.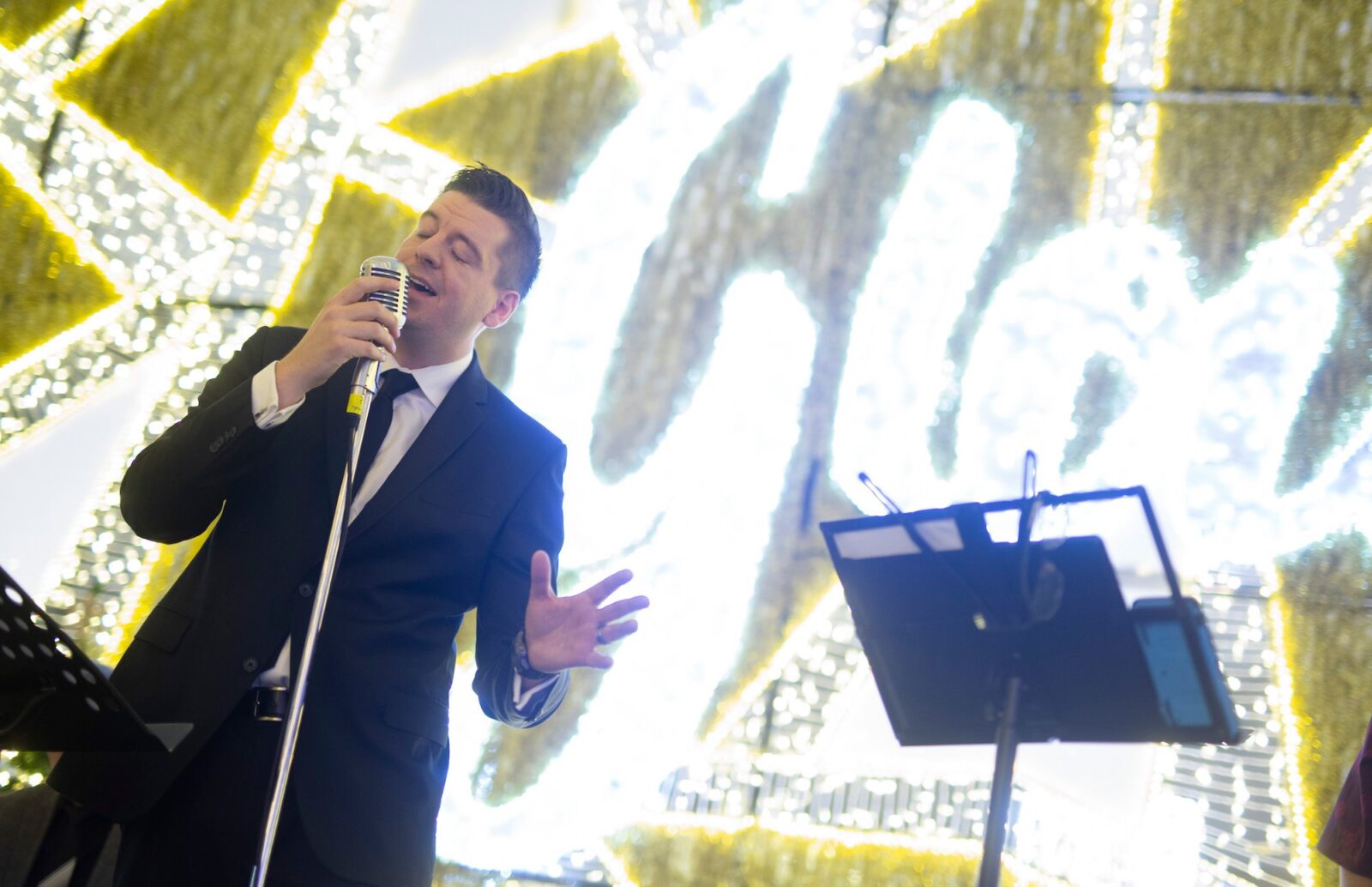 Every Artist has their story…some are child prodigies who discover their love for music and talents at a young age, while others enable their musical passion to develop years later. The latter is that of Crooner, Singer and Songwriter Graham Dyck.
Graham took a different journey that had him discover how music flows from and within him, desperate to escape. This talented Crooner is a Paramedic and Firefighter, but for the past few years, any spare moments have been devoted to ramping up his music career. His crystal clear, pop-infused vocals captivate and engage while his stage presence and sincerity connects him with the audience like they are family.
With a random meeting with Saskatoon Jazz Legend Maurice Drouin, Graham was led into unleashing his musical talents. Maurice took him under his wing and mentored him to help him grow as both a musician and entertainer. Under the tutelage of Maurice Drouin and only after a few short years in the business, Graham Dyck continues to soar.
Winning a CBC Radio singing contest helped him decide that the time was right to finally enter the studio to release his anticipated debut album 'Just For You', a well-rounded introduction featuring classic covers and live cuts. This debut would open the door to sold out shows, notable Saskatchewan Jazz Festival performances including the Mainstage in 2019, TeleMiracle (broadcast live from Saskatoon's TCU Place), National Anthems and intimate gigs province-wide.
Like most Artists, Graham originally started out performing covers of well-known classics but he had so much to say that he entered the studio to record an album of his own original songs ultimately releasing the full length album "Find Myself" in 2017. This album contains songs that cover an exploration of the emotions he felt during periods of personal challenges and triumphs. His music comes from a deep place that music lovers have strongly embraced.
Graham has a message to share with everyone and he loves to share his story through music.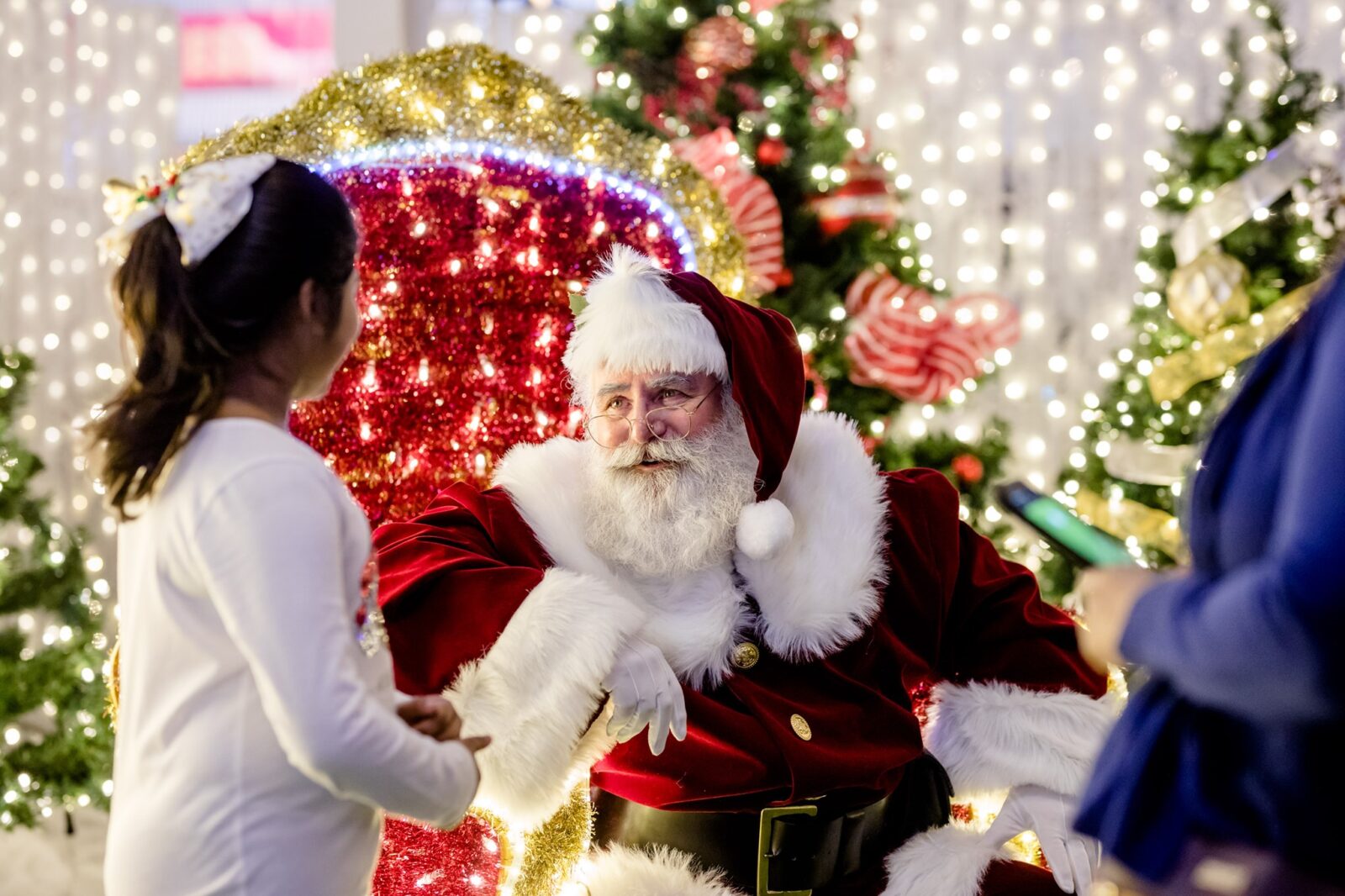 Santa will be onsite each day from December 2nd – 24th, 30 minutes after opening until 30 minutes before show close.
Stop by to visit and get a great holiday photo together!
There's no cost to meet Santa but donations to the Jim Pattison Children's Hospital Foundation will be gratefully received.
Visit with your favourite princesses! They will be onsite each day, from opening, to 30 minutes before show close.
Say hello and take a holiday photo together!