There's sure to be something to catch your festive eye from this list created by JollyFestive.com. Their list is great but we've pulled only our absolute faves to share with you. Here are Glow Saskatoon's Top 5 from their list!
1. Natural Materials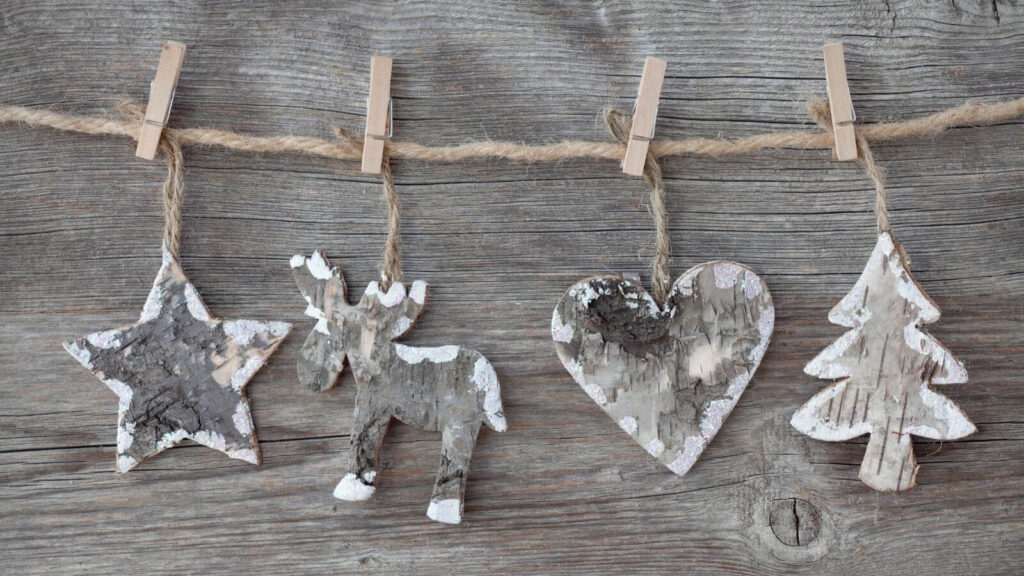 Is your Christmas décor ready to earn its sustainability award? With ever greater awareness of our eco-footprint, we're being encouraged to buy less and buy thoughtfully. Time to grow your heirloom Christmas collection and invest in reusable festive items for the future.
Designers are opting for more natural materials like wood, glass, stone, and jute in their creations. And there's been a huge increase in the range of refillable Christmas products available – such as crackers and advent calendars that can be enjoyed for years to come.
2. Pastel Shades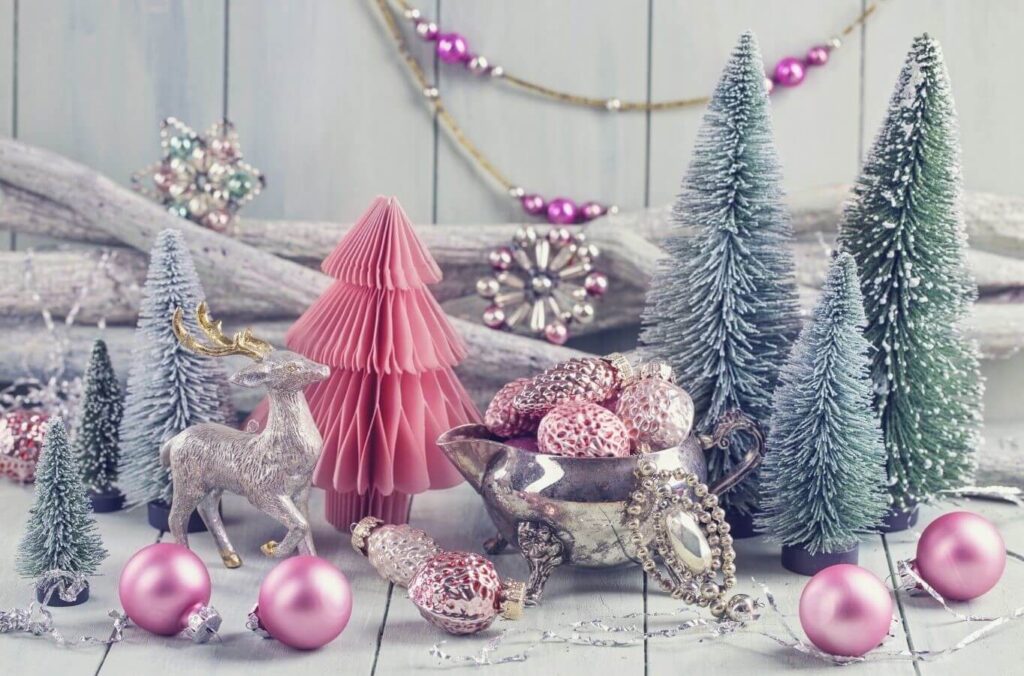 Family-friendly, fun and cozy, why not add a splash of pastel to your celebrations this year? Not traditionally a colour palette we associate with the festive season, pastel tones are set to be another of the big trends for Christmas 2021. Expect to see classic Christmas icons receive a softer makeover, and trees adorned with baubles of pale pink, green, and turquoise.
These gentle shades pair perfectly with pom-poms, feathers, and snuggly blankets – what could be better?!
3. Outdoor Celebrations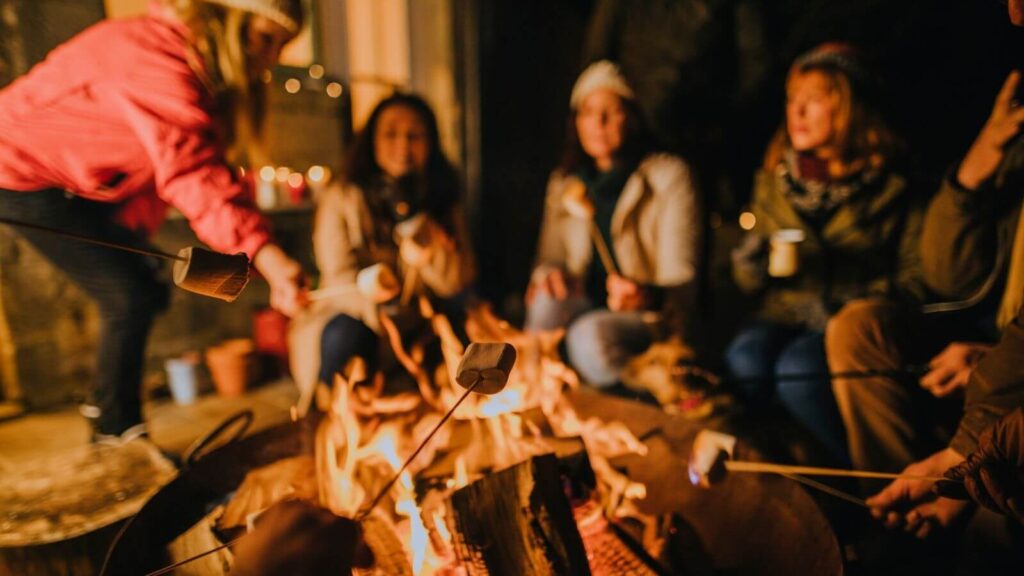 Speaking of Christmas celebrations outside, was your household one of the thousands to have a garden facelift or buy a firepit during lockdown? We've all spent two years adapting to socializing outside, whatever the weather or time of year.  Surely Christmas is the perfect excuse to show off your new outdoor haven?
Snuggle up on soft blankets around the fire, sip mulled wine, toast marshmallows, and harness your inner Bing Crosby with a heart-warming round of Christmas carols!
4. Joy of Missing Out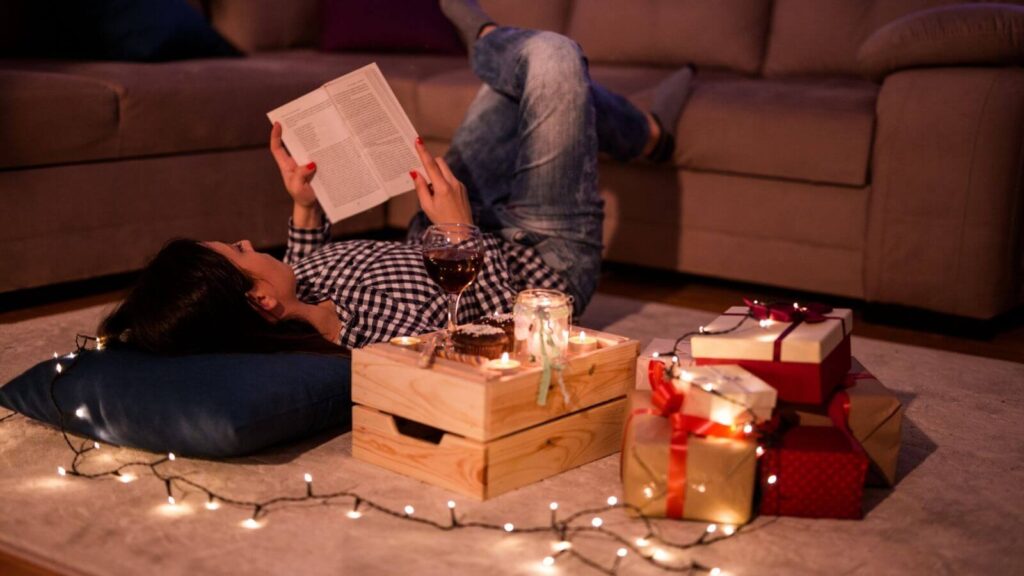 Sometimes you just need a moment for yourself. With so much pressure to not miss out, sometimes the pleasure comes from consciously doing nothing. Enter the emerging trend of JOMO – joy of missing out.
Take the time to read that book by the fire on a Sunday afternoon, run yourself that bath with the fancy bubbles and candle you've been saving, write that card to an old friend you keep promising you'll contact. Remember you deserve to be looked after, to0.
5. Candy Themes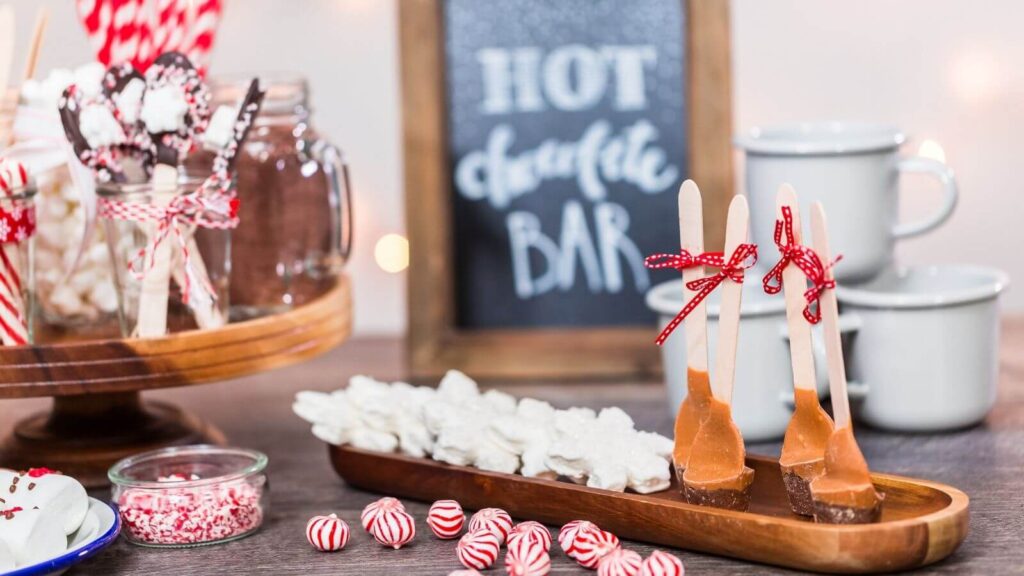 This playful theme has made quite the resurgence with those iconic red and white stripes set to be another of the key trends for Christmas 2021. But it's not just candy canes that will be satisfying our sweet tooth. Hot chocolate stations, gingerbread houses, and home-baked cookies will be gracing more than just your kitchen this year as they spread their Christmas cheer across all festive décor.
Read the entire article here and get redirected to JollyFestive.com.